Listen, unless you've been living under a rock, you've heard of the ICONIC Netflix reboot of Queer Eye. The show is essentially a makeover show, where the "Fab Five" redesigns men's lives. The "Fab Five" is a group of queer men who are experts in their field of choice: fashion, beauty, cooking, lifestyle, and interior design.
Everyone in the "Fab Five" is incredible, let's not forget that. However, if you've seen the show there is no denying that Jonathan, the hair stylist, is a STAND OUT. He's sassy, proud, and downright adorable. Honestly, I think we could all use a little more Jonathan in our lives.
6
He encourages us all to challenge the BASIC.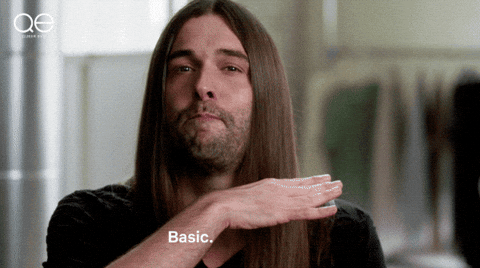 Jonathan is all about expressing your authentic and unique YOU.